Things to do
Situated at the centre of the la Selva region, Santa Coloma de Farners is a natural passage between the Costa Brava and the Guilleries offering visitors tranquillity, relaxation and a land of hermitages, castles, fountains and thermal water springs.
As well as being the capital of the la Selva region, Santa Coloma de Farners is known and recognised for the quality of its natural surroundings, thermal waters, biscuits and ratafia. Without forgetting heritage, combining charming spaces such as Sant Pere Cercada, Santa Margarida de Vallors or Farners castle, with the cultural traces that authors such as Joan Vinyoli, Salvador Espriu or Josep Beulas left behind.
Walking through the village, you will find examples of Catalan modernism on some façades of the current shopping centre, close to Farners Square, epicentre of the Catalan Revolt Festival where the hundred-year-old plane trees offer shade to visitors while they relax with a ratafia, one of the most typical drinks in Catalonia. The Ratafia Festival has been celebrated since 1984 (during the second weekend in November).
We cannot fail to mention the famous sweets of Santa Coloma de Farners. Biscuits, neules, cocas - a wide variety of desserts recognised all over and elaborated by houses that are over a hundred years old, offering a touch of sweetness to the exploration of the town.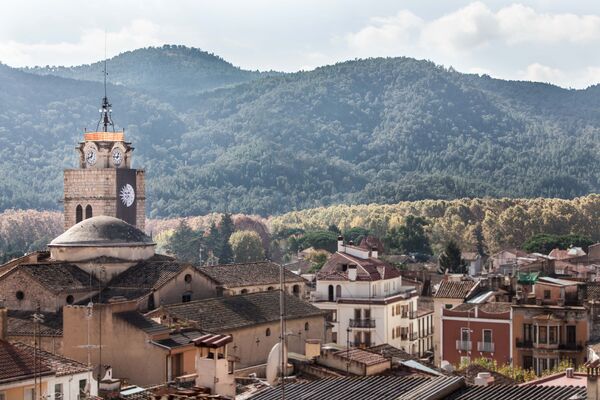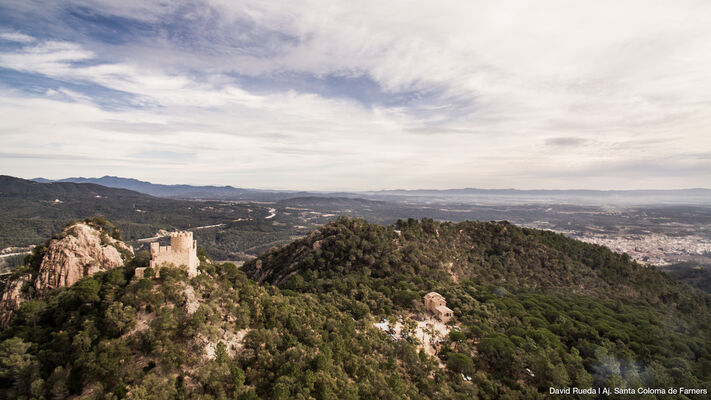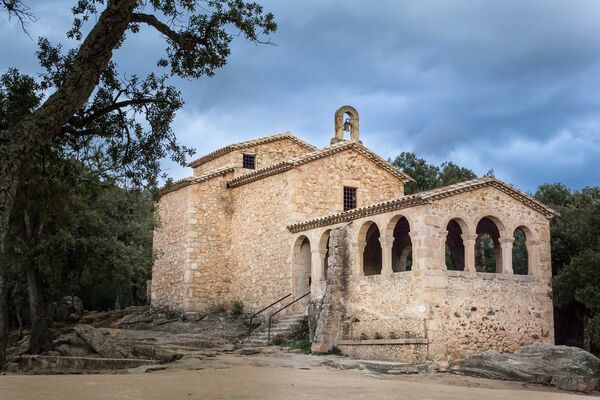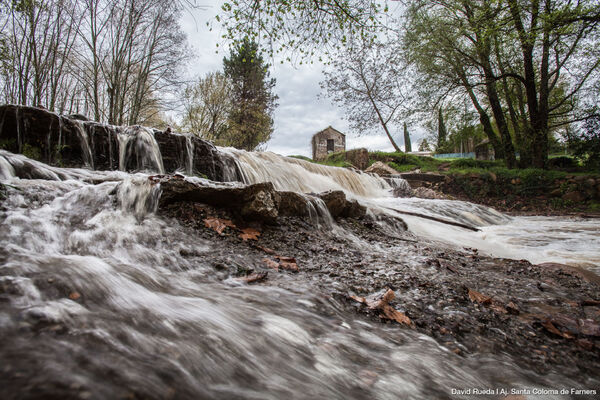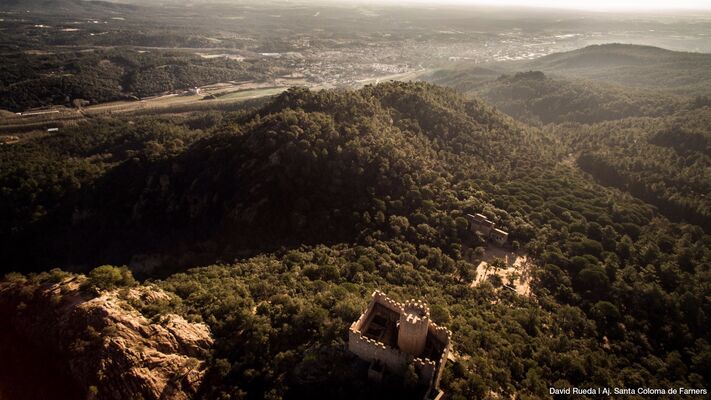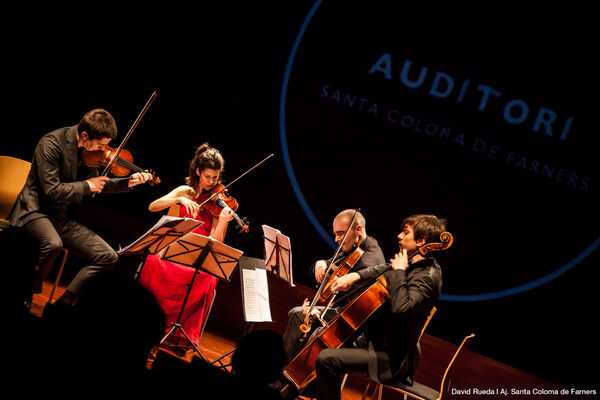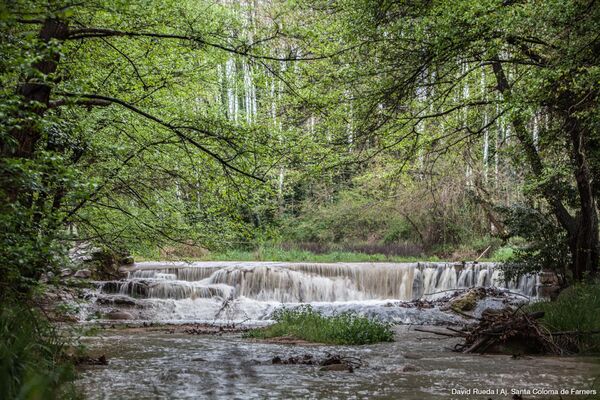 Very close to the centre, Santa Coloma de Farners boasts an emblematic place that we cannot fail to visit: the Sant Salvador Park. This is the starting point for the majority of surrounding walking and cycling trails, and is the connection between the town's urban and natural settings. Taking a relaxing walk to the Picant fountain or the Termes Orion Hotel Spa, following the stream, drinking water from the fountains in the presence of the poems of Vinyoli or even going up to the castle and the Farners hermitage, are just some of the many activities that locals enjoy here.